About US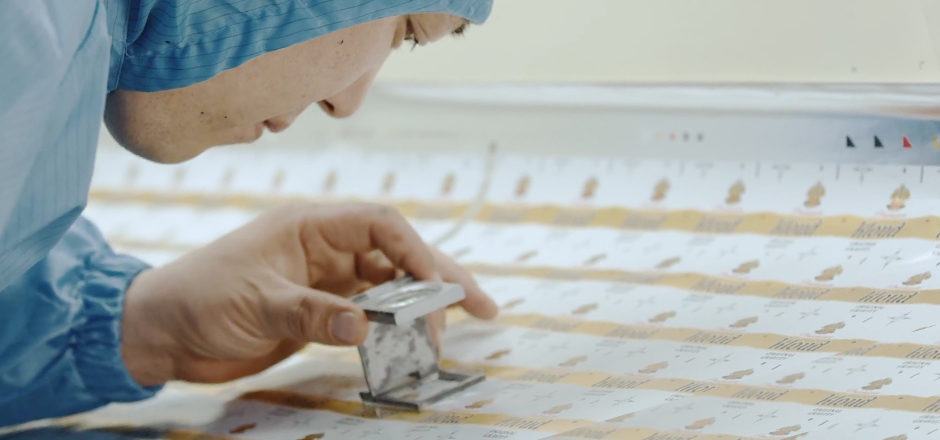 Taking a great leap to become a global materials company LOTTE Aluminum, established in 1966, is the nation's largest packaging materials manufacturer and produces aluminum foil, printed packaging materials, corrugated cardboard boxes, cans, and PET bottles. A company that has grown together with the history of Korean packaging materials to be relied upon thanks to its top-class quality and technology, LOTTE Aluminum develops new, differentiated items and promotes aggressive overseas businesses through continuous research and development, preparing for a new leap as Asia's leading global materials corporation.
CEO

Cho Hyun-cheol

Date of foundation

1966.11.4

Major Business

Manufacturing and sale of processed aluminum, soft packaging materials, beverage cans, and PET bottles

Address

9F-11F, LOTTE Tower, 51, Boramae-ro 5-gil, Dongjak-gu, Seoul

Phone

(+82)-2-801-8000
Major products and services

Aluminum foil

Equipped with the country's largest aluminum foil production facilities, it supplies various aluminum foil products and heat exchangers for cars and air conditioners.

Printing, packaging

By producing packaging materials with outstanding damp-proofing, processibility, and protection, it utilizes the technology of adherence to paper and film-type printed materials to contribute to the quality improvement of packaged goods.

CAN·PET

Steel cans and PET bottles for beverages are manufactured based on the fastest production speed and best technology.
Network
Find out more about networks around the world
네트워크 위치

| ITEMS | ADDRESS | PHONE |
| --- | --- | --- |
| Headquarters | 9F-11F, LOTTE Tower, 51, Boramae-ro 5-gil, Dongjak-gu, Seoul | (+82)-2-801-8000 |
| Ansan Factory | 201, Haean-ro, Danwon-gu, Ansan, Gyeonggi-do | (+82)-31-489-5500 |
| Ansan #2 Factory | 239-13, Wonsi-ro, Danwon-gu, Ansan, Gyeonggi-do | (+82)-31-488-7300 |
| Jincheon Factory | 318-51, Chogeum-do, Deoksan-myeon, Jincheon-gun, Chungcheongbuk-do | (+82)-43-530-2600 |
| Pyeongtaek Factory | 43, Sandan-ro, 16-beongil, Pyeongtaek, Gyeonggi-do | (+82)-31-669-8300 |
| Osan Factory | 868-20, Gyeonggi-daero, Osan, Gyeonggi-do | (+82)-31-372-4147 |