About US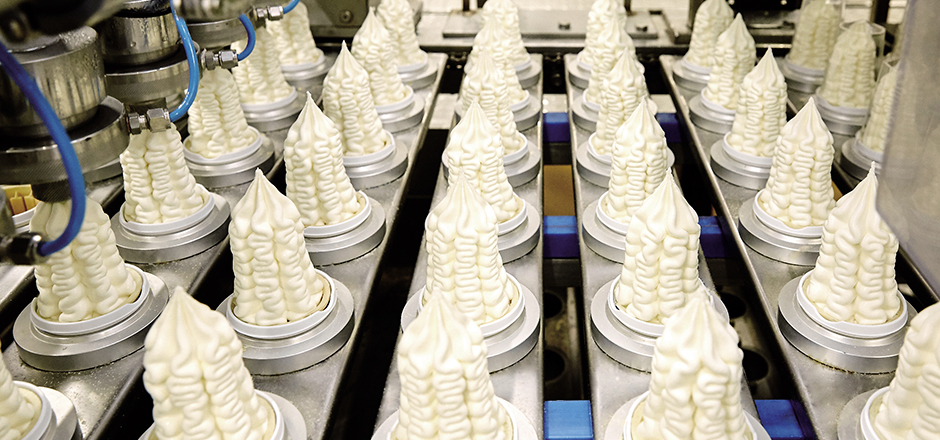 Creating an abundant food culture Since its foundation in 1958, LOTTE Foods, the food industry arm of LOTTE Group, has been contributing to the improvement of people's dietary lives and the growth of Korea's food industry for more than six decades. It leads the Korean food industry in terms of brand diversity and popularity, featuring many well-known products such as the Dwejibar (a crispy, crunchy ice cream bar brand), Goo Goo Cone, and Papico ice cream brands, Pasteur dairy products, and LOTTE Ham processed meat products.

LOTTE Foods is also involved in a variety of other related business areas, such as edible oils and fats, food ingredients, meats, food services, and brewed coffee products like Delica. LOTTE Foods will continue to grow as Korea's leading food company and create an abundant and rich food culture.
CEO

Cho Kyung Soo

Date of foundation

1958.1.10

Major Business

Production and sale of ice cream, dairy products, and processed milk and meat products and foods

Address

19, Yangpyeong-ro 19-gil, Yeongdeungpo-gu, Seoul

Phone

(+82)-2-3469-3114
Major products and services
Edible oils and fats, ingredients

Butter, margarine, shortening, cooking oil, whipping cream, spices, chocolate coating, seasonings, etc.


Meat processing, edible meats

Ham, sausage, fish meat, canned ham, patties, fried pork cutlets, hot dogs, other meats, etc.

Pasteurized goods

Milk, milk powder, fermented milk, juices/soy milk, etc.

Food services

Institutional food services, food resources

Food products

Noodles, cooking oil, butter, frozen desserts, frozen rice, soups, etc.

Brewed coffee

Coffee beans, coffee grinds, prepared products, etc.